Sita sings the blues: Sita
Con éste trabajo doy por iniciadas oficialmente las sesiones de desarrollo, éste es un tributo a Nina Paley y su trabajo 'Sita sings the blues', modelando al personaje 'Sita' en 3D.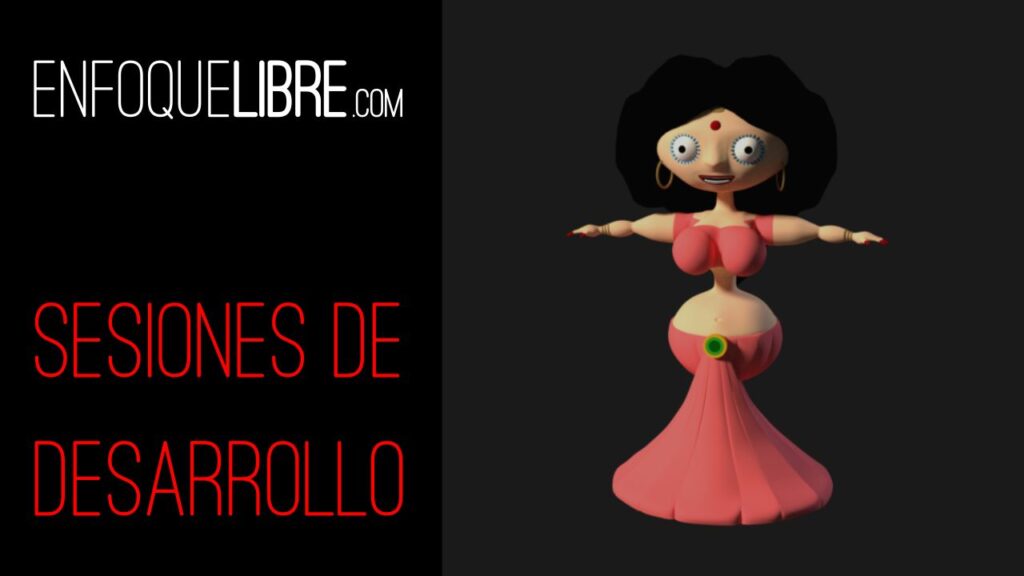 Ficha técnica
Tipo: Modelo 3D
Formato: .blend
Al comprar el archivo estarás ayudando a todo el proyecto de enfoquelibre.com
El precio es similar a lo que gastarías si me invitaras un café o una cerveza y puedes pagar con PayPal.
Licenciamiento
Éste trabajo está licenciado bajo Creative Commons Attribution-ShareAlike 4.0 International (CC BY-SA 4.0)
Eres libre de compartir, adaptar para cualquier propósito incluso comercial, bajo los siguientes términos: Atribución, Compartir igual.